Browse Categories
Certifications
Subscribe

Get email updates on new products
New Arrival
Contact us

Tymin Industries Limited
TEL: 86-755-28571380
FAX: 86-755-28572898
Website: www.tyminphone.com
Email: sales@tymin.comContact Now
Desktop wireless GSM business phone with LCD display and hands free function(TM-X201)
Model: TM-X201
Type: GSM Wireless Phone
Material: ABS mainly
Network: 2G/3G compatible
Color Available: Black, White, or Customized
Logo Printing: our logo "Tymin" or Customized

This Desktop wireless GSM business phone for those people who want the standard look and feel of a traditional desktop office phone but with the functionality of a modern GSM mobile phone.
The device has strong signal receiving, good call quality, long working hours, stable performance characteristics. It is widely used to carry out enterprise wireless access services; mobile office (such as large gatherings, the temporary office, etc.); remote mountain areas, ships, trains and other mobile carriers wireless calls business; and wireless business desktop phone communications business.
* Caller ID display
* Make and receive calls
* Speed dial buttons
* Auto-redial
* Hands free
* Emergency call
* Mute
*Call history, call waiting
*Call transfer, call forwarding
*Call conference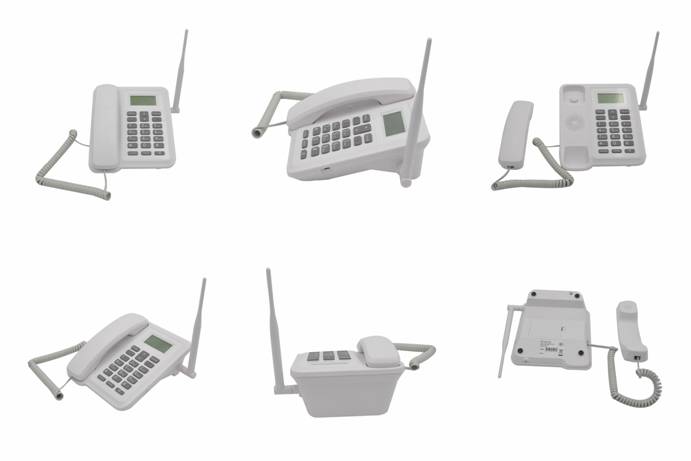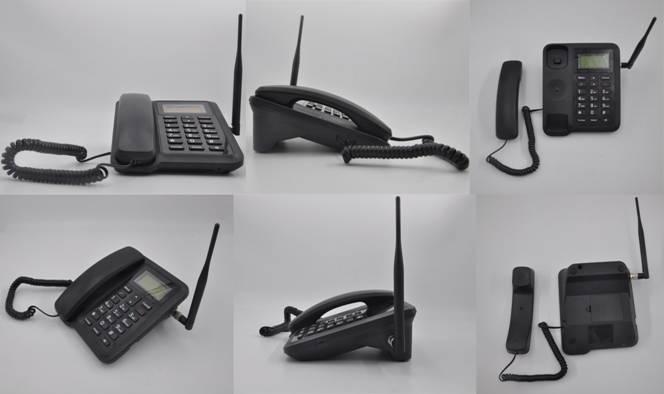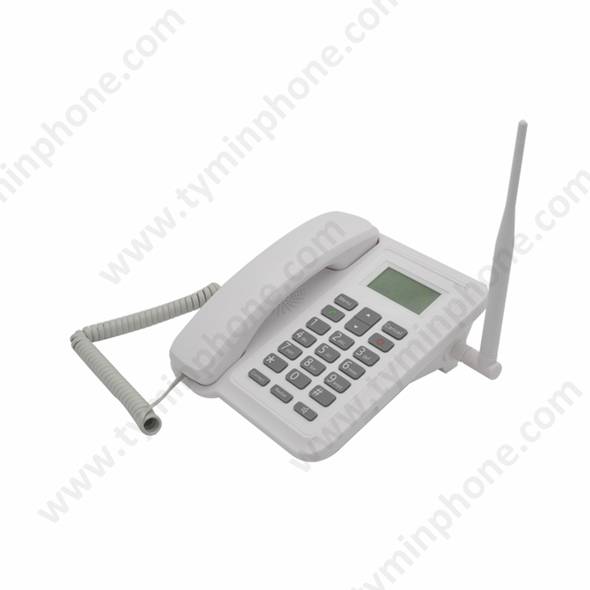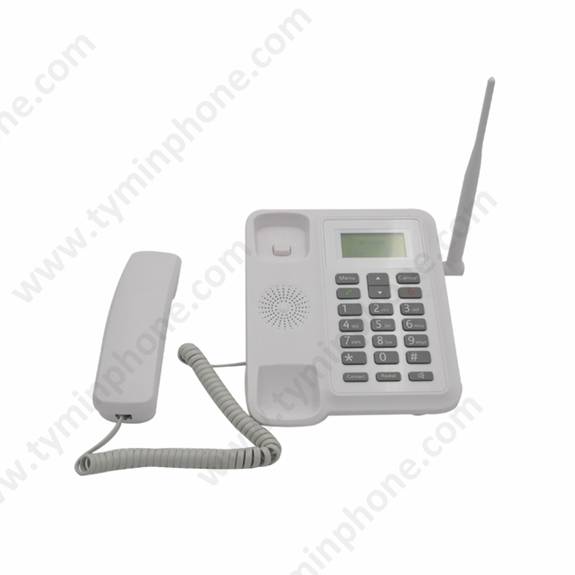 Brief Instruction
1.Keys location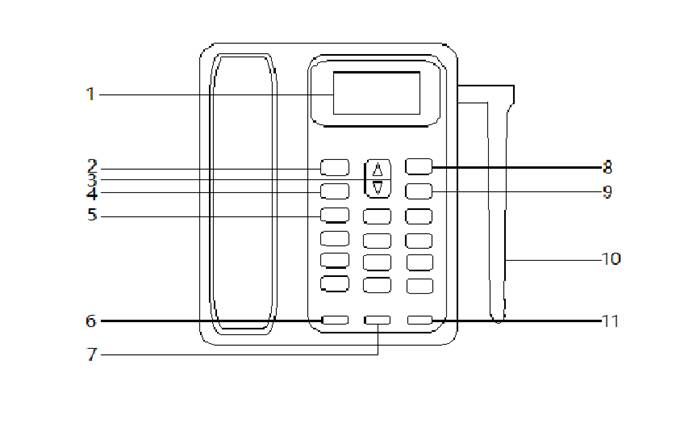 1、LCD
2、Menu key
3、up&down key
4、Send key
5、numerical keys
6、Contact key
7、Redial key
8、Cancel key
9、On/Off
10、TNC
11、hands free key
2、Usage
Before putting into use, make sure the plug or battery is connected correctly and the SIM card has been inserted correctly, waiting for the phone been turned on, then you can use.
Warning: Before pulling out SIM card, phone should be power off. Inserting or pulling out SIM card is not allowed absolutely when external power is connected; otherwise, SIM card maybe damaged. Please avoid touching the Metal surface of SIM card and place the SIM card far away from the electric and magnetic area to prevent the information in SIM card from being lost or damaged.
3、Input methods
There are many inputting methods: en, EN, abc, ABC, 123 etc.
Press [#] key, you can switch inputting methods.
Press [*] key, you can input special symbols.
Press [0] key, you can input blank. (In the en, EN, Abc, abc, ABC input method).
Press [0] to [9] key to input relevant letters or numbers; For example, the numerical [2] key prints "A", "B","C", in the abc inputting method, press key [2] once, it will display "a"; press key [2] twice, it will display "b"; press key [2] three times, it will display "c".
4、Technical Specifications
4.1 Working conditions
| | |
| --- | --- |
| Environment Temperature: | -10℃~50℃ |
| Humidity: | 0%~95% |
| Air Pressure: | 86kPa~106kPa |
5、Common problems and causes
Malfunction phenomenon

Possible Cause

Can not turn on

1. Battery is not installed

2. Battery is low power and power adapter does not connect

PIN code error

1. Insert wrong SIM card

2. SIM card has been locked, professional officer is needed to initialize the phone

"Fall line" in communication

1. Battery is weak

2. Signal strength is weak

Low level Volume

Under talking status, press up/ down key to adjust volume

| | |
| --- | --- |
| Items | Quantity (pc) |
| main unit | 1 |
| Handset | 1 |
| Spiral cord | 1 |
| Power adapter | 1 |
| User manual | 1 |
| Battery | 1 |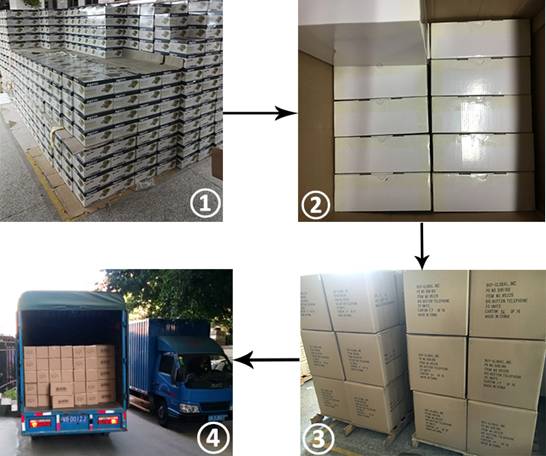 TYMIN INDUSTRIES LIMITED is a leading China landline phone manufacturer since 2003. We mainly offer all kinds of Big button phones, Slim phones, Antique Phones, Hotel Phones, Two line Phones, SOS Emergency Phones, Caller Center phones and basic phones. And we also developed some new products such as Blacklist & Whitelist Call Blocker, GSM phones, Bluetooth Key Finder, GPS trackers and so on.
Through our efforts, We have been the business partner of Walmart /SPC /Emerson /Brondi /Oricom /TCL and many other famous companies and we had a very good cooperative relations with them for many years.
Besides, we are the gold supplier on Alibaba. Our Trade Assursance is US$ 532,000, Value of exports is US$ 7,200,000+ from year 2014 to 2016 through Alibaba. Looking forward to cooperating with you in the near future!
Our Factory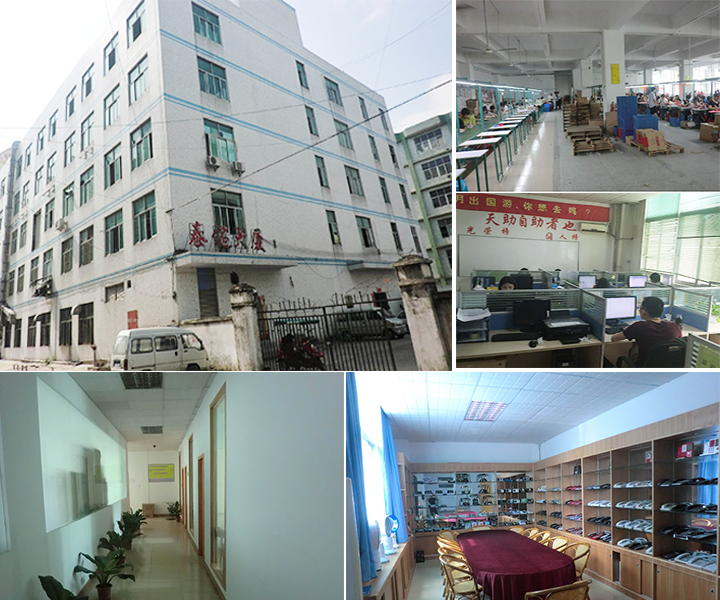 Our Customers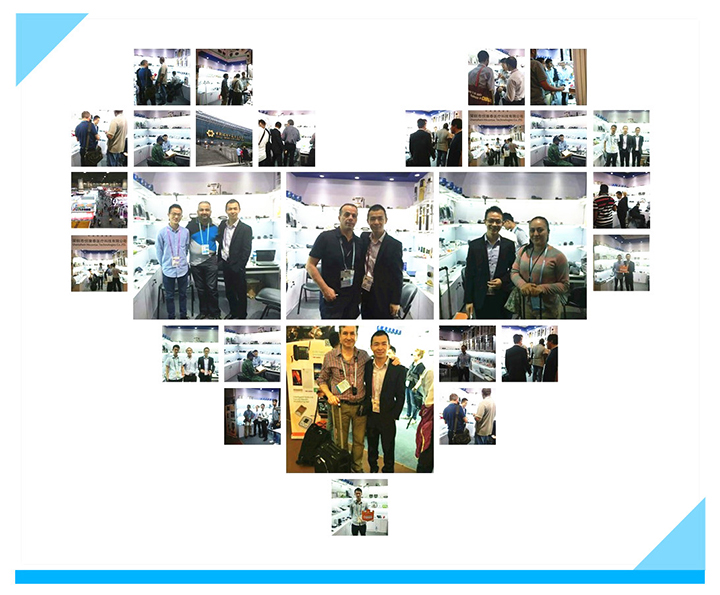 Other Products