How to block nuisance calls?
Tyminphone www.tyminphone.com 2016-11-28 21:07:20
How to block nuisance calls?
The community generally expect the "Network Security Law" for Internet users of information security hold up the legal umbrella. This also requires law enforcement to strictly enforce the law. Regulatory departments of law enforcement, the pursuit of accountability, in fact, is the protection of Internet users privacy.
Most people have been harassed phone torment the experience, we tend to choose to install a phone call blocking software, shielding the strange number and harassing phone, so the whole world is quiet.
TM-PA009B Small Call Blocker is one new produst of Tymin Industries Limited.
It can device the call you don't want to receive.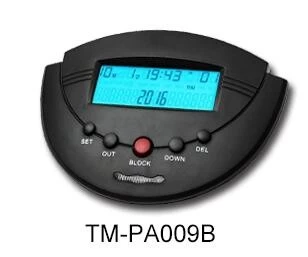 The feature is below:
* FSK/ DTMF compatible
* Max 100 groups incoming call memories(most recent)
* Max 50 groups outgoing call memories(most recent)
* Block 1000 groups unwanted phone numbers
* Block 5 groups area codes or prefixes(1-5 digits)
* 4 levels LCD adjustable
* Block calls with no phone number displayed or private calls
* Retain stored data if lose power
* LED indicator for incoming call
Tymin Industries Limited founded in 2003, is a leading telecommunication products manufacturer and OEM/ODM electronic products manufacturer in China. Our main products are corded hotel phones, SOS emregency phone, slim phone, call blocker, key finder, fixed wireless phone and GPS tracker. Making communication simpler, safer and healthier is our mission!
For more details for our products, please just feel free to contact us