Hotel phone systems
Tyminphone www.tyminphone.com 2016-11-11 21:21:23
Hoteliers tend to neglect the importance of the phone system these days. Thinking customers use their mobiles, the phone system is seen as a cost center rather than a profit center.
But even though the phone system is indeed used less and less by guests to make outbound phone calls, it plays an increasingly important role in providing good customer service. And with a bad Trip advisor review quickly translating into lost revenue, the Hotel PBX will prove itself as a profit center quickly.
So how can a modern IP based Phone System help hotels work more efficiently whilst improving customer service?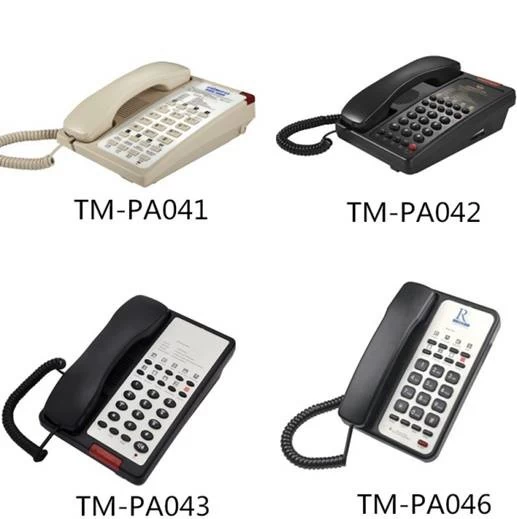 Tymin Industries Limited founded in 2003, is a leading telecommunication products manufacturer and OEM/ODM electronic products manufacturer in China. Our main products are corded phones, hotel phone, SOS emergency phone, call blocker, key finder, fixed wireless phone and GPS tracker. Making communication simpler, safer and healthier is our mission! The following images is part of our company's products. For more details for our products, please just feel free to contact us.