2016 Canton fair- The last day
Tyminphone www.tyminphone.com 2016-10-19 19:03:07
2016 Canton fair- The last day.
The Canton Fair has been carried out to the fourth day,
more and more buyers purchased our samples and confirmed the order.
The customers of Bluetooth Key finder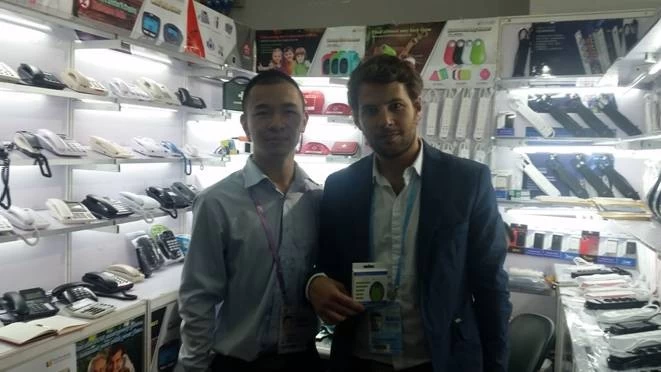 Tymin Industries Limited founded in 2003, is a leading telecommunication products manufacturer and OEM/ODM electronic products manufacturer in China. Our main products are corded phones, SOS emergency phone, call blocker, key finder, fixed wireless phone and GPS tracker. Making communication simpler, safer and healthier is our mission! The following images is part of our company's products. For more details for our products, please just feel free to contact us
We develop some new designs and programs in this year and I am sure you will be interested in them. Meanwhile, we'd like to take this opportunity to talk with you for the new business face to face.
Looking forward to meeting you.