Recent Hot Sale Telephone Model In The Market - Based Caller ID Phone
Author:Tyminphone
Source:www.tyminphone.com
Release on :2016-11-21
We TYMIN have made a survey recently about hot sale telephone model in the market. We ask our regular customers, sample customers, potential customers and even new customers about this question, most of them send us the same model picture with caller ID display. But which model exactly attract customers deeply? Let's see together below.
It is called simple basic caller ID phone, check below picture:
This model features 2 one-touch memories for speed dial, Flash function, mute functions, and last number redial. Besides, it has speakerphone for hands-free communication and the button is in BLUE, which is novelty compared with current models in the market. Apart from that, there is in use indicator and LED indicator for incoming calls. Most importantly, this model is with caller ID display, and will not miss any important calls any more.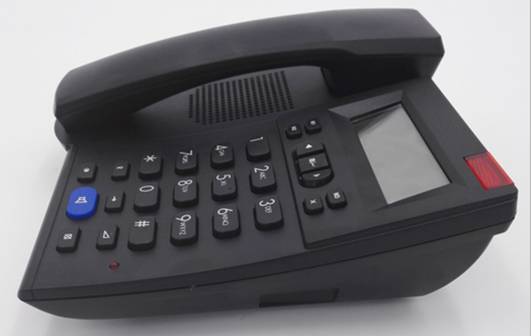 Apart this models, Tymin also have many other telephones models, such as SOS Emergency Phone with Panic Button, Hotel Room Phone, Trimline Phone, Call Blocker, GSM Phone, Call Center Phones as well as Bluetooth Anti-Lost Key finder ect.
If there is any need, please fell free to contact TYMIN INDUSTRIES LIMITED.