Why TM-PA017 SLIMLINE PHONE is popular with customers??
Author:Tyminphone
Source:www.tyminphone.com
Release on :2016-11-21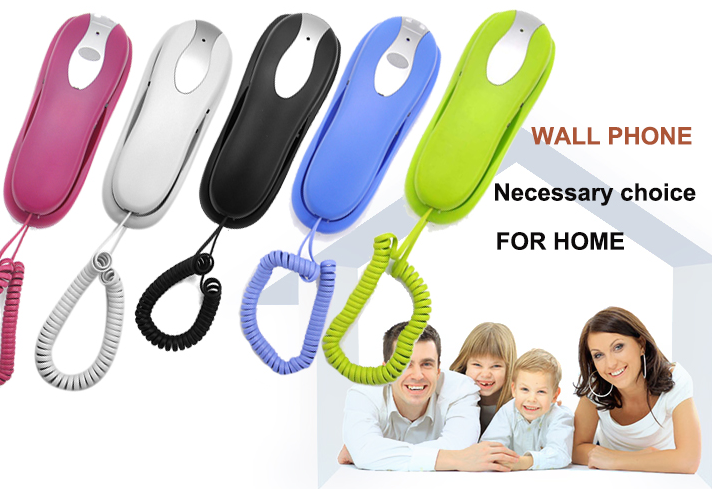 Our model TM-PA017 slimline corded phone is hot sale in the market. Why most of customers like this model?
Here is some reasons for this model trimline phone for your reference:
1). It is small and very light, easy to carry;
2). The function is simple, easy to operate;
3). It is can made many colors, such as White, Black, Pink, Green and Blue;
4). It is widely use, suitable for home, office and desk;
5). It is cheap, suitable to promotional;
6). It can be chosen as a gift;
Below is the features for this model, check below:
* 10 groups two-touch memories
* Redial last number function
* Tone/ Pulse switch
* Handset volume control
* Ringer ON/ OFF switch
* LED indicator for incoming calls
* Desk or wall mountable
Apart this model, we also have other telephone models, such as basic caller ID Phone, Basic Phone, Super LCD Phone and Emergency senior Phone, as well as Big button phone.
If there is any need, please fell free to contact TYMIN INDUSTRIES LIMITED.